Class Description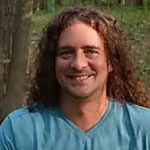 Ethan Lima will guide you into the mysterious world of art—drawing and painting. Begin with the basics. Then move on. Ethan will provide individualized instruction and critiques, making this a great class for those who have never picked up a pencil or a brush before. And for those who have been doing both for a while. Develop basic observational skills, learn about values and tonal relationships to make your drawing appear 3D. Painting sessions will focus on techniques like color mixing and application techniques. In the classes, Ethan will cover fundamentals of design and composition, enabling you to attain a higher degree of artistry in your work. Anyone and everyone can learn to draw and paint, and under Ethan's guidance, you will gain fundamental skills and an understanding of how both skills work together!
Materials List: Pencils for drawing, if possible- a notebook/small personal sketchbook, an 18″ x 24″ pad of good paper, 18″x 24″ pad of newsprint for sketches. Later in the session, I may ask for the students to have a 18″x 24″ canvas pad, acrylic paints consisting of : Burnt umber, Ultramarine blue, Cadmium yellow light, Alizarin crimson, Titanium white, palette knife, palette Wax pad or acrylic/plastic, water container, various brush sizes-flat and round, an apron, paper towels/rag.
Four, 2-hour sessions: Mondays, 7:00-9:00 p.m.
Begins July 27, 2020. Online on Zoom.
Ethan will email you prior to class to send you instructions
and/or links.

ONLINE REGISTRATIONS ONLY.

Cost: $135. Class limit: 7.