Class Description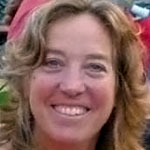 Just in time to make a perfect addition to your summer project. Come join Stained Glass artist Leslie Doherty via Zoom for a Stained Glass Mosaic Mirror class. Each Mirror Kit includes everything needed to create a beautiful, unique piece of art to hang on your wall or have as a decorative accent. A 8″X 8″ piece of wood (the base for the mirror and glass application), a 4″X 4″ piece of mirror glass, glue, grout, a popsicle stick and plenty of stained glass pieces to cover the available spaces to offer unique combinations and patterns. This activity is great for all age groups, no experience is necessary.
One, 2-hour session: Thursday, 6:30 – 8:30 p.m.
Begins July 28, 2020. Online on Zoom.
Leslie will email you prior to class to send you instructions
and/or links.

ONLINE REGISTRATIONS ONLY.

Cost: $45. Materials fee to be paid to teacher – $25*. Class limit: 10.

*Cost of the Kit: $25.
The colors can be customized for an additional $10.00.
Mailed delivery is an additional $10.00.
Kits can be acquired through a "contactless" pick up at Vicki Hendrickson's home at 157 Low Street, Newburyport, MA.
Checks should be written to Ways of Color.