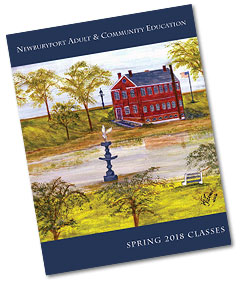 Spring is in the air…
Even if it may not have hit the ground running yet!
As we love to say via T.H. White's Once and Future King, as Merlin advises Wart, "Learning is the only thing for you. Look what a lot of things there are to learn."
Open the catalog and/or go on line and consider exactly what you'd like to learn next.
See you in the hallway,
Vicki