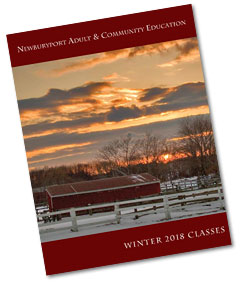 What fun to set goals for the New Year!
And what better goal than to learn something new?
A new language, a new skill–writing, painting, drawing, dancing, yoga—oh! that's just a tiny part of the many learning opportunities available here at Newburyport Adult & Community Education. We have over 80 classes to choose from!
Hey! Look us over! You could well start wondering how you're going to be able to fit so much learning into your day.
Lot's to decide. Get going!
And don't forget a NACE gift certificate is the perfect gift or stocking stuffer.
See you in the hallway,
Vicki Hendrickson & Betsy Casazza