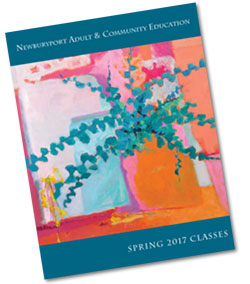 "Anyone who stops learning is old, whether at twenty or eighty. Anyone who keeps learning stays young. The greatest thing in life is to keep your mind young." —Henry Ford
"Nobody can go back and start a new beginning, but anyone can start today and make a new ending."—Maria Robinson
"The world as we have created it is a process of our thinking. It cannot be changed without changing our thinking."—Albert Einstein
"Life is either a daring adventure or nothing."—Helen Keller (favorite quote of Lynne L., college suitemate)
Spring is the time we evaluate, realign, and renew our curiosities, passions, yearnings. Whether we plant heirloom tomato seeds or the seedlings for ideas to explore, we have to rev up our engines and determine what we want to learn about or try out.
Spring is our fresh start. So don't dilly dally. Consider all the opportunities to learn, explore, discuss, and discover.
Here's your chance! We're waiting for you and looking for you… In the hallway,
Vicki & Betsy.