Class Description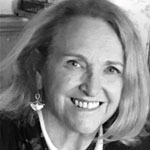 Andrea Cleghorn, author of The Whipple Brunch, her memoir and most recent book, is a veteran journalist, non-fiction author, and writing coach. She offers this virtual class to get people writing about their lives, whether it is for their own satisfaction, leaving a legacy for grandchildren and beyond, or putting the story out into the world. Learning to take a class online is not difficult Andrea will invite you to join as soon as you register through PayPal. You simply clink on the link and you'll be part of the group. Memoir differs from autobiography in that it is not a cradle-to-grave account. Instead, it is a specific time period, stage of life, or a series of events. The beauty of form is that the writer defines the parameters and how the story is told, though this freedom can mean it can be overwhelming to begin. Students will be shown ways to recognize themes and turn them into a story, to develop a game plan and avoid common pitfalls that get it in the way.
Six, 2-hour sessions: Tuesdays, 1:30 – 3:30 p.m.
Begins June 30, 2020. Online on Zoom.
Andrea will email you (prior to class) instructions
and/or links.

ONLINE REGISTRATIONS ONLY.

Cost: $80. Class limit:12