Class Description
Researching, Writing, and Reporting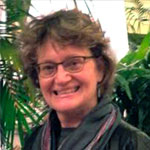 Janice Valverde has served as Development and Communications Director for a large Merrimac Valley nonprofit. She is keenly aware that nonprofits need grants to fund their good work. If your organization doesn't have a staff grant writer and the burden for grant writing falls on you, this is the class for you. This course teaches the basics and provides many resources to help approach this work better prepared and with more confidence. The goal is to lead to grant proposals that are more likely to be funded.
Three, 1-hour sessions, Tuesdays, 7:00 – 8:00 p.m.
Begins May 19, 2020. Online on Zoom.
Janice will email you prior to class to send you instructions
and/or links.

ONLINE REGISTRATIONS ONLY.

Cost: $75. Class limit: 15.