There's nothing like a pet…
To our pet owners:
Our thanks to everyone, humans and pets, for sending such wonderful pictures. What faces! Enjoy the wonderful photographs.
The numbers were so close, the remaining entries are hands down, honorable mentions. Thank you!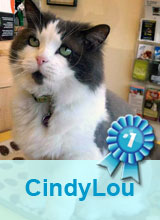 Cindy-Lou
Owner: The Natural Dog
The Natural Dog's Cindy-Lou performs many duties in her role as the store's mascot and resident working cat. In addition to greeting customers, converting "dog-people," and being a model and spokescat, she supervises our weekly deliveries.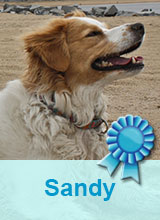 2nd PLACE (and Week Three Winner)
Sandy
Owner: Bruce Esposito
Sandy is a rescue dog from a shelter in Missouri. She is about 5 1/2 years old. She came with the name Sandy and it fits her well as she loves the beach and swimming.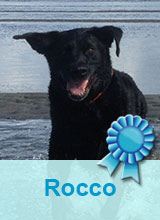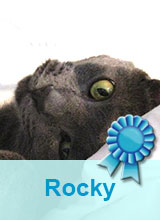 Rocco
Owners: Katie Kelly and Todd Wilkinson
Rocco loves the sandbar.
Rocky
Owner: Beth Gile
When I can't find him he's usually happily curled up on the sheets in my linen closet.